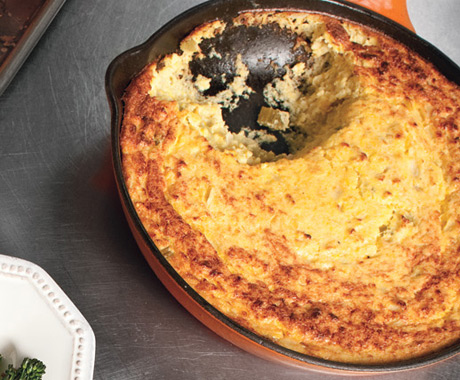 We all know Thanksgiving dinner is first about the sides and then about dessert. Vegetarians, try not to be too smug when you remind us that the produce side of the menu is the most interesting.
Yes, most meat-eaters have a turkey, but when asked what our traditional holiday favorites are, only 30% of us list the bird first. I'm not making this stuff up. Logician and Thanksgiving expert Ian Dengler spent years studying our holiday habits. When Ruth Reichl wrote about Mr. Dengler in 1990, she quoted him as saying 95% begin by mentioning turkey. By the time I interviewed the food historian in 2000 for my American Thanksgiving presentation at the Slow Food Salone del Gusto in Turin, Italy, the numbers had shifted. I've no idea if Dengler is still probing the topic.
So, for at least 70% of us–and vegetarians everywhere–who know where good is at, here are lots of my holiday favorites. From soup to pastry-making, I've got your back.
Soups–by the bowl or shooter:
Salads–the must-have refreshing counterpoint:
Hot Sides–where it's at for vegans, vegetarians, and everyone else:
Dessert–for the gluten-ful and gluten-free:
And more: